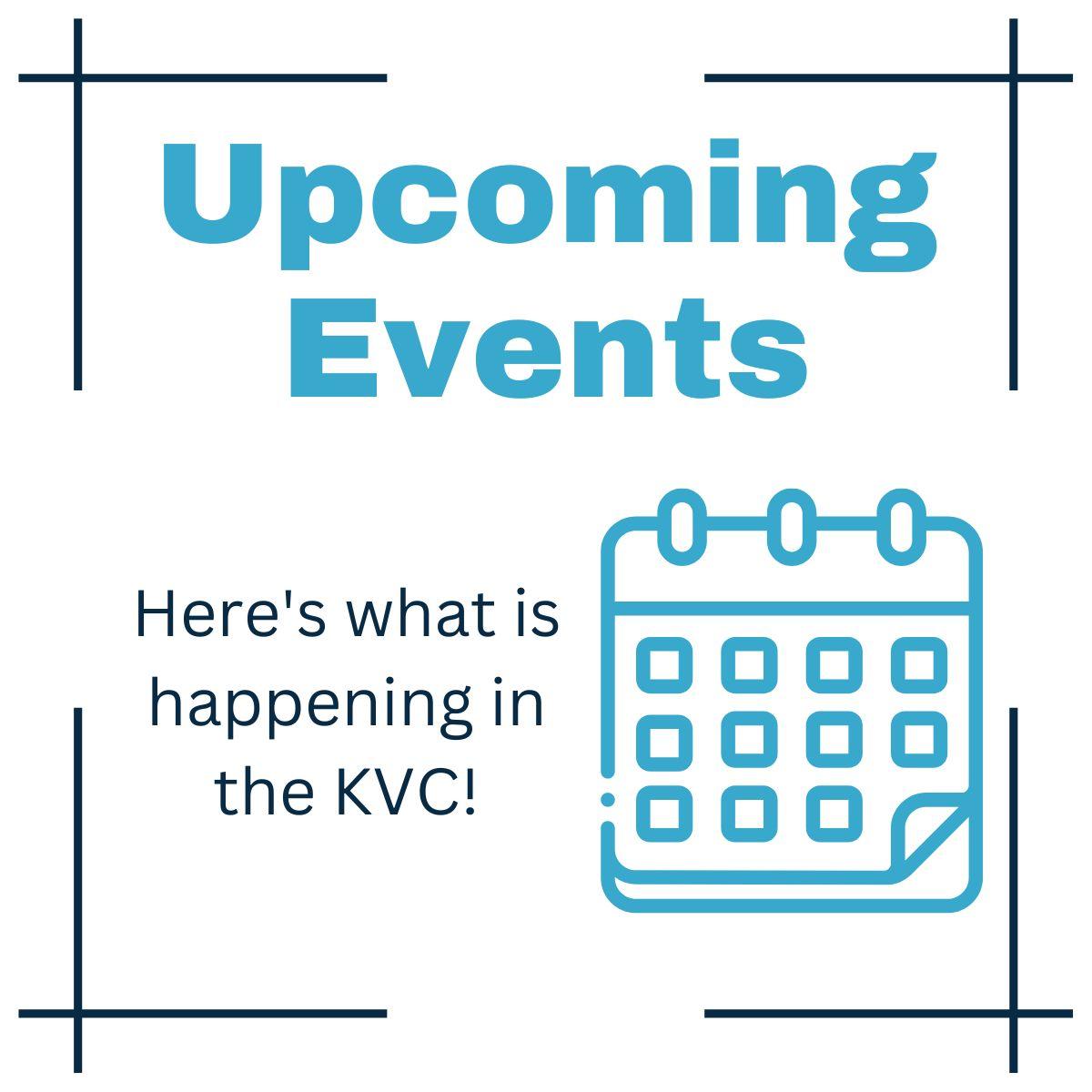 KVC Upcoming Events
Seen & Heard - International Women's Month - All March
-Join sisters from around the world for Daily Devotionals and other resources for women can be found at Women's Today International
Re:vive - Revelation Series - Current
-We will spend the spring and early summer studying the book of Revelation on Sundays!
-Notes for previous lessons are available on the KVC App - Click Here
Family Feud - 3/22 @ 7pm
-We are doing a 50 Scripture Reference Memory Game for midweek!
-The 25+ Useful New Testament-ish Passages are available in the KVC App
KVC Business Meeting - 3/29 @ 7pm
-We will review the KVC finances for 2022 and answer any questions.
Troas Night - 3/31 @ 7:00 pm
-A 5 hour Bible teaching night on Truth, Beauty & Goodness!
-Mandy Kelsch will be teaching on the role of beauty in our understanding of and relationship with God!
-Jon Johnson will be teaching on the Mazzorath (?)!
-Rich Bartoli will be teaching on the importance of Truth in a truth-averse culture!
-Location: The Smith Road Building & Zoom
Alive! Easter Sunday Worship - 4/9 @10:30am
-We are excited to celebrate Easter Sunday!
-There will be an Easter Egg Hunt for the kids following service.
-Invitations are available
March To Missions - Special Missions Contribution - 4/9, 5/21, 6/18
-We are excited to engage the whole church this year in raising money to fund missions work locally, domestically and internationally!
-Click here see the March To Missions card in the KVC App for ideas on how to join in!
Young Leaders Training - April Date TBD
-We will meet monthly to train the next generation of leaders in spiritual leadership!
-Dates: - April ??, May 13
-Time: 2pm-4pm
OVR Marrieds Retreat - 4/21-22
-A weekend of strengthening our marriages!
-Cincinatti, OH
-Details forthcoming
2023 Calendar At-A-Glance
4/14-16 - Strength In Weakness: Guy Hammond Teaching Weekend
4/21-22 - OVR Marriage Retreat
4/21-22 - Thunder Over Louisville
5/20 - OVR Teen Prom
5/26-29 - Beachstock 20
6/3-7/14 - Bartolis' Sabbatical
6/18 - Slip n' Slide Sunday & Special Missions Celebration
7/6-9 - International Campus Ministry Conference
7/6-12 - OVR Youth Camp (Register here)
-OVR Youth Camp Counselor Applications (Apply here)
7/9-15 - Teen Camp at The Forge (Register here)
7/29-30 - OVR Serv-a-thon
8/11-13 - KVC Retreat
9/16 - OVR Flag Football Tournament
10/15 - Crocktoberfest
10/21-22 - OVR Teen Bash
11/5 - KVC Thankful Devotional
11/11-12 - Friendsgiving
12/3 - Tree Lighting
12/10 - KVC Christmas Party
Kanawha Valley Church
1565 Smith Road, Charleston, WV 25314
Copyright &copy 2023 ChurchTrac Software, Inc.