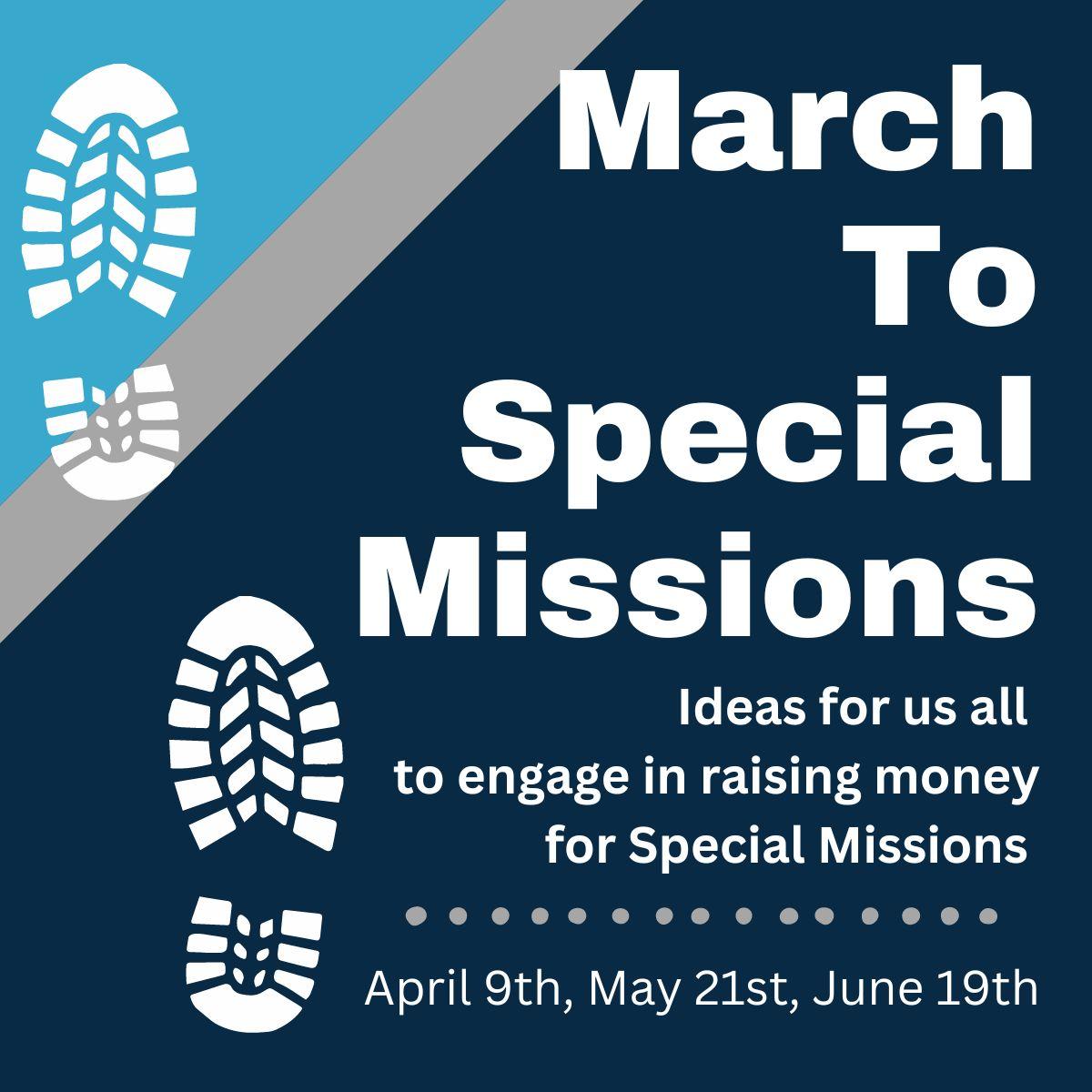 Missions March Ideas
"Pick a Country" Raffle - Do a raffle where people pay for nations (less for smaller nations and more for larger nations) and then do a raffle based on blindfold throwing a dart at a world map.

Sell items on eBay - We all have "extra" laying around the house. List it! And the proceeds go to missions.

Online Garage Sale - Similar idea but set a day and auction items online.

Gift Card Auction - Ask people to donate unused gift cards. Then do an online auction for the cards.

Wash-a-thon - Set a day and people can bring anything (dog, car, trailer) to be washed.

Isaiah 52:7 Month - Fast from something and all of the money budgeted for that goes to missions.

Hire-a-________ (enter your talent here) - Put yourself up for hire using whatever skill you have!

Sports Pool - Run a buy-in sports pool (March Madness, NBA Playoffs, etc) with awards and the proceeds go to missions.

Missions Monday Meals - For most people on earth the average meal is a cup of rice and a cup of beans. For this idea, eat rice and beans all day and donate the remainder of your daily budget to missions.

What is your idea?
Send additional ideas to…
To see the video on how to use the KVC App to donate Click Here
Kanawha Valley Church
1565 Smith Road, Charleston, WV 25314
Copyright &copy 2023 ChurchTrac Software, Inc.